They don't serve their coffee in venti and grande cups or try to sell you the latest album from a hipster folk artist. This coffee shop can't be found on every corner—just the corner where it happens to be parked.
Arrielle Cordero, 30, and her younger sister Ashley Erdman, 26, opened Salted Sisters, a coffee shop based out of a small concession trailer, less than three months ago.
They first got the idea to run their own cafe when they were teenage baristas.
"We loved the work itself and thought it would be cool to own our own coffee shop," Cordero said.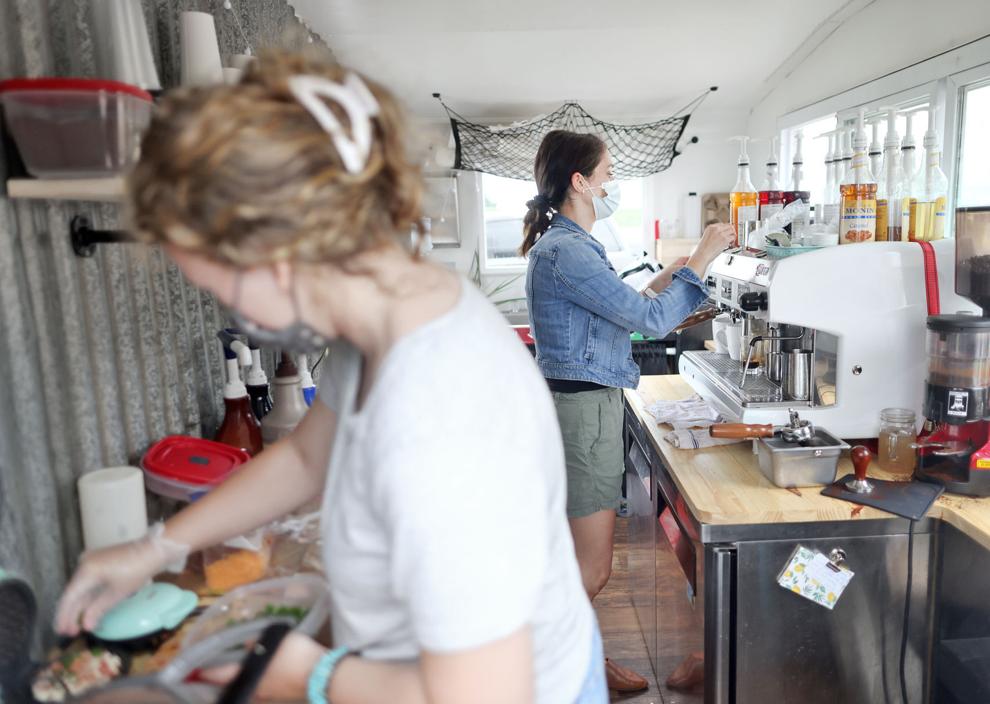 Her husband initially had the idea for making coffee in a mobile setting, something which has proven to be an advantage as opposed to working in a traditional coffeehouse. With less overhead and no added stress from maintaining a building, the two have found the movable venue to be ideal.
Getting their project rolling was a family affair, as the sisters' father helped build on to the trailer and Cordero's husband painted the exterior. Their mother also contributed by making merchandise and continues to help by taking orders at the coffee trailer on Saturdays.
After finishing the trailer and getting their equipment ready, the sisters held their grand opening May 1 at the farmers market in downtown Janesville. What they expected would be a low-key event wound up being an overwhelming day as the turnout at the market was "crazy," as Erdman put it.
"It was nuts, (but) it gave us a good jump-start," Arrielle said.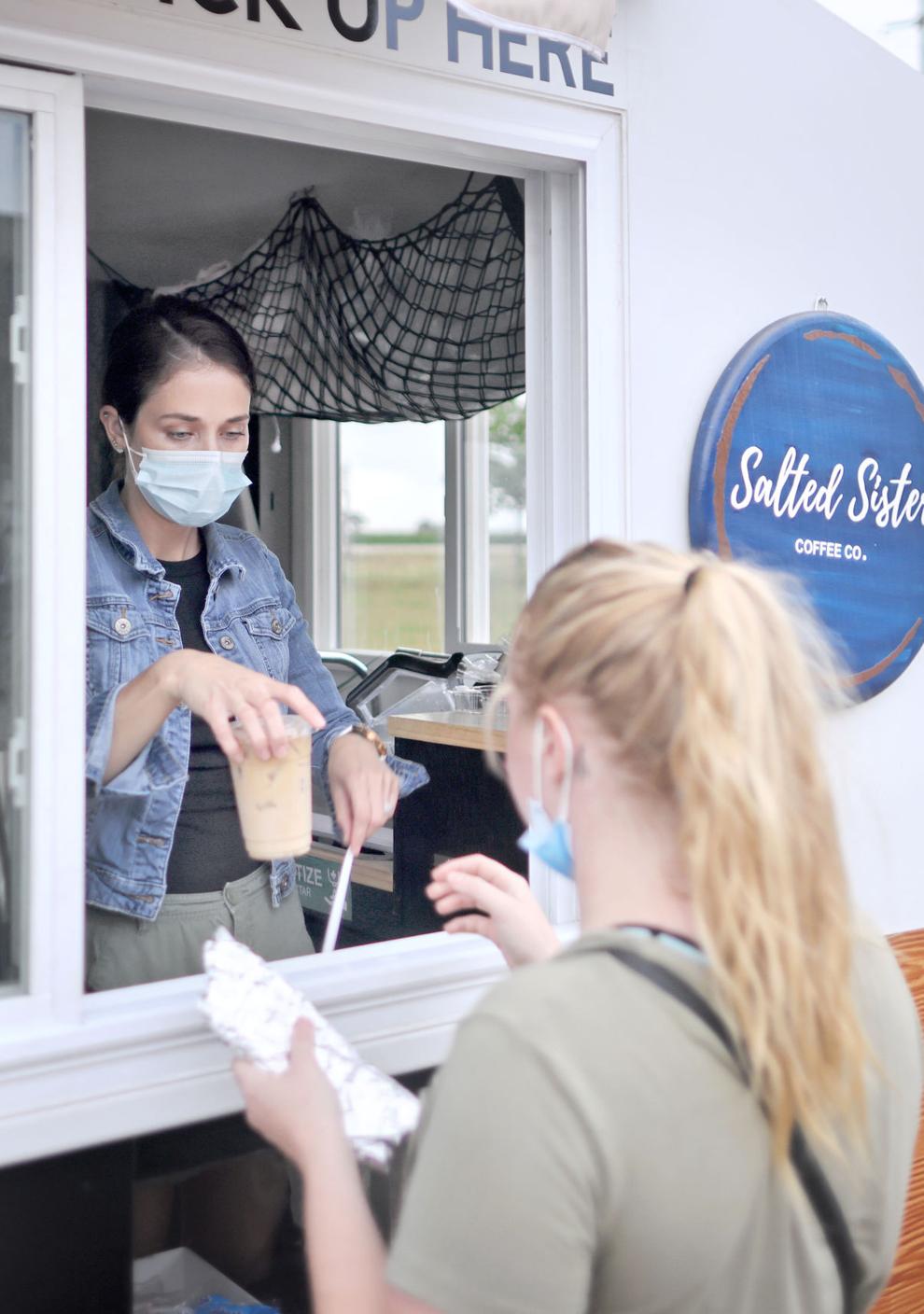 Since then, Salted Sisters has established two regular locations and can be booked for events. The coffee cart can be found in the parking lot of the former Perkins Restaurant & Bakery, 3315 Milton Ave. on Thursdays and Fridays. The cart can be reserved on Wednesdays, and the cart is closed Mondays and Tuesdays.
The sisters will be stationed at the farmers market on Saturdays for the remainder of the season.
They sell coffee drinks, other beverages, breakfast items and baked goods from Fosdal Bakery in Stoughton. The coffee and tea they brew is from in-state vendors—Wonderstate coffee out of Madison and Rishi tea from Milwaukee.
The sisters' signature salted caramel iced latte is currently a favorite, the owners said.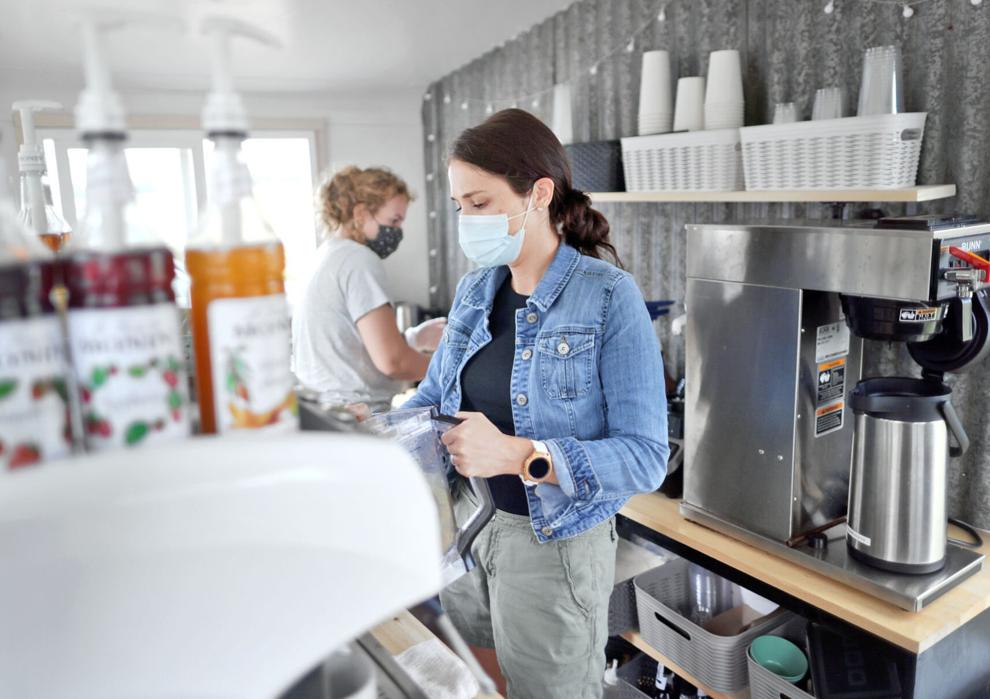 "We took a look at what was being provided in our area in the way of coffee and picked what was missing. Our goal was to create a really good cup of coffee that is consistently good but at reasonable pricing," Cordero said.
Erdman said they aim to connect with everyone they serve. "We treat everybody like they're our friends. We talk about their kids, their grandkids," she said.
The pair said that while they don't plan to open a traditional brick-and-mortar cafe, they would like to expand in the future.
"I think if we did grow, we'd grow mobile. More of a fleet," Erdman said.
Moving forward, the sisters plan to operate downtown on Wednesdays while continuing to book events throughout the week and keep their spot at the former Perkins.
"We are pretty flexible at this point in time," Erdman said, adding that they are in talks to do weddings, as well.
In September, Salted Sisters will make an appearance at the Dragons on the Rock boat races at Traxler Park. Those interested in booking a day for an event can visit salted sisterscoffeeco.com.